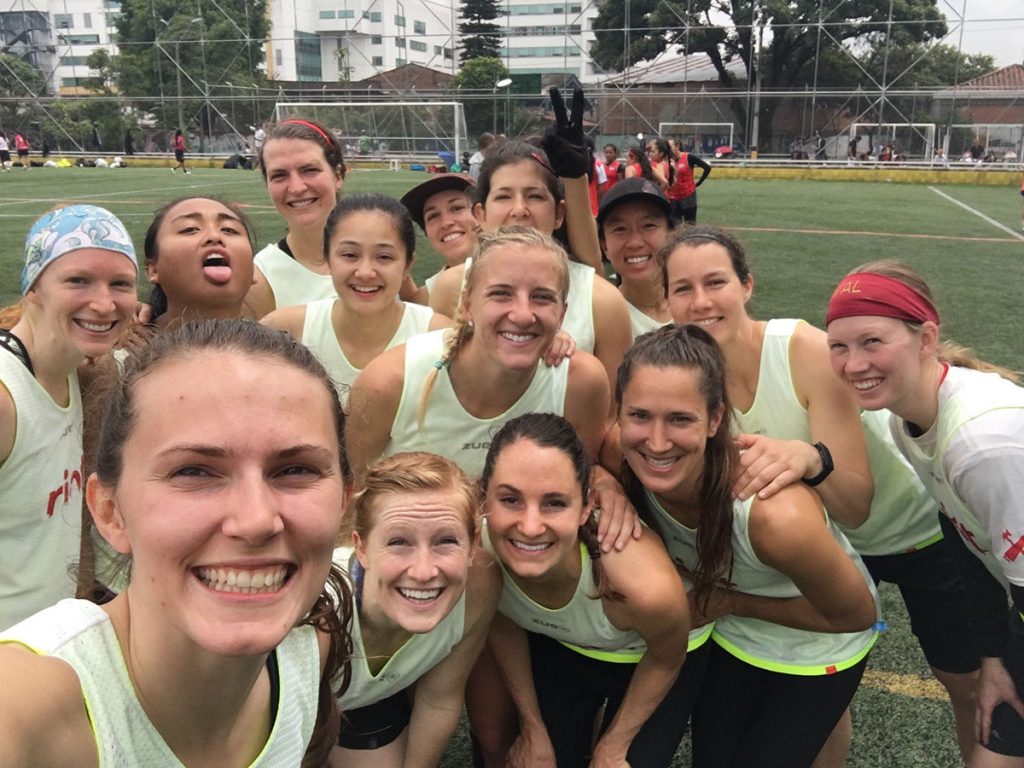 Riot international brought together 14 players from all corners of the country to compete in Colombia's premiere tournament, Torneo Eterna Primevera. The team played 7 games total – in the sunshine and the hot Colombian rain.
My favorite part of the trip was being able to spend time with teammates and opponents between games. There was so much competitive Ultimate played at each field complex is was also just a joy to be surrounded by such phenomenal athletes and such different styles of play.
It's incredibly special to be invited and so well-hosted by a community that has such a passion to grow the sport. Just to play a small part in that magic is something I will cherish forever.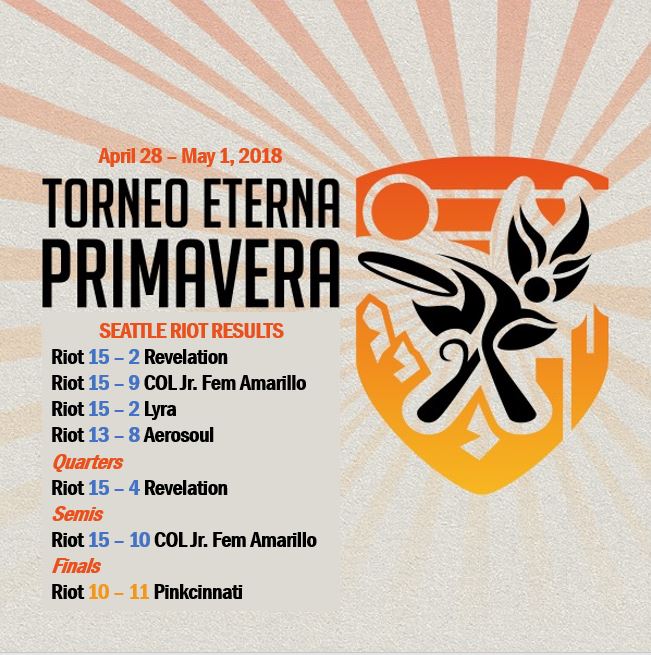 "The privilege of stepping out of the American frisbee bubble and into the Colombian ultimate community cannot be overstated. We found ourselves welcomed with gratitude, enthusiasm, and fierce competition. To cross paths with Colombian ultimate is to witness equal parts passion, dedication, and swagger." – Alex Ode
"Tournaments like these re-energizes my love for Ultimate. The ability to pick up with a bunch of awesome people and connect on and off the field just makes this experience so worthwhile and magical." – Ari Lozano
"What an honor and a privilege to be invited to play in another country, whether in the stadium with a crowd or on a hot crowd-less turf field, the host teams brought all the energy and enthusiasm any frisbee fan could ask for. They showed up excited and ready, and I hope we represented Riot International with an equal measure of fire. I know I felt it every time one of my riot teammates fought for a disc, dove to the turf, or put up a gorgeous huck. " – Claire Sharman
You can watch the Facebook Live stream of the final.