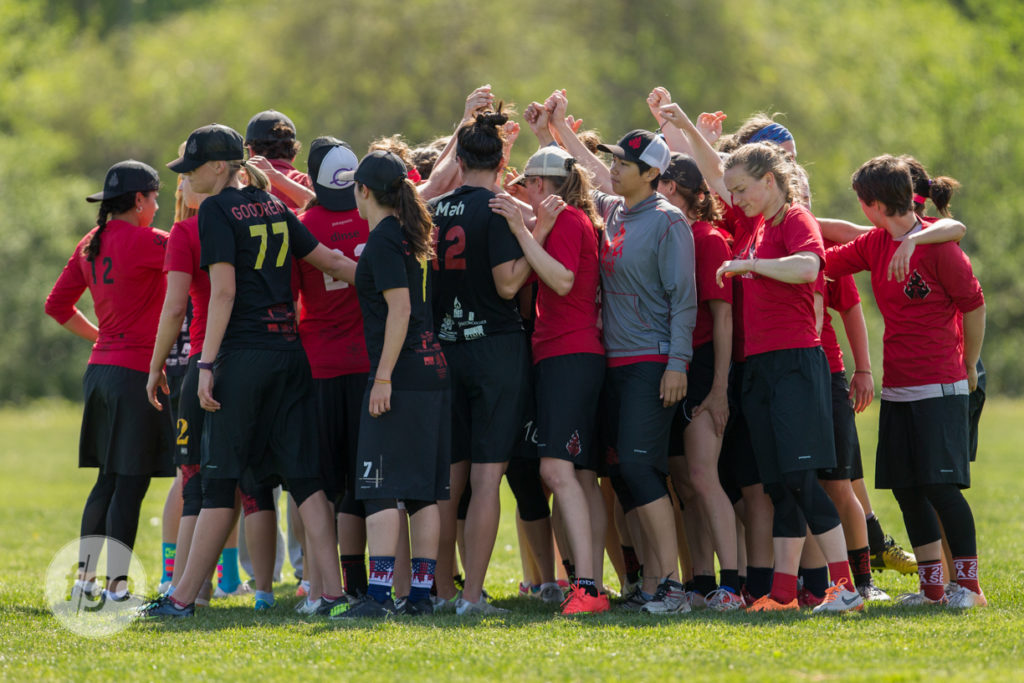 After weeks of practices, drills, scrimmages and showcase games, Seattle Riot is proud to announce its roster for the 2016 season:
Alex Ode (Rookie)
Alyssa Weatherford
Angelica Boyden
Bailey Zahniser
Calise Cardenas
Callie Mah (Returning)
Cassie Swafford (Rookie)
Charlie Eide
Charlie Mercer
Dominique Fontenette
Fiona McKibben (Captain)
Hana Kawai
Jaclyn Verzuh
Jillian Goodreau
Julia Snyder
Kelly Johnson
Kirstin Gruver (Returning)
Molly McKeon
Nora Landri (Practice Player & Rookie)
Paige Soper
Qxhna Titcomb
Rachel Bradshaw
Rohre Titcomb (Captain)
Sarah Davis
Sarah Griffith
Shira Stern
Andy Lovseth (Coach)
Gwen Ambler (Coach)
In the offseason, Riot said goodbye to a handful of stalwarts on our roster: Shannon O'Malley (2005), Kate Kingery (2007), Gwen Ambler (2009), Nora Carr (2011), Elle Burstein (2012), and Lauren Sadler (2015). We love them and we'll miss them.
Our 2016 rookie class is highlighted by a lot of young talent: Alex Ode (Oregon, USA U23), Cassie Swafford (Ohio State, USA U23), and Nora Landri (Washington, USA U23). Additionally, we have a few familiar faces returning to Riot for the season: Callie Mah and Kirstin Gruver. We feel so privileged to add these five to our squad for the upcoming campaign.
Finally, Gwen Ambler will be joining our coaching staff as co-head coach alongside Andy Lovseth. The team will be captained by Fiona McKibben and Rohre Titcomb.
Follow all of this year's action on our 2016 season page.
ETL,
Riot